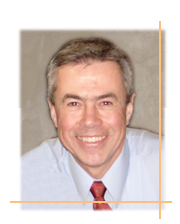 Senior Partner
Edgar Teixeira
Mr. Edgar Teixeira has over twenty-five years experience in international sales and information technology working for consumer products, animal feed and pharmaceutical companies in the U.S and Brazil. In 2001, he founded STL Technology, a high-tech company in St. Louis, MO, and he continues to actively managing this company.
From 1998 through 2001, Mr. Teixeira was Vice President of Information Systems for Agribrands International, Inc., a $1.4 billion NYSE listed spin-off of the international animal feed business of the Ralston Purina Company, which was acquired by Cargill, Incorporated. He was responsible for information systems operations in seventeen different countries, managing an average of 80 employees and a budget over $10 million.
In 1993, Mr. Teixeira and his family, moved from Brazil to the U.S., where he worked for Ralston Purina International until 1998, managing information systems for their pet products, animal feed, and cereal operations spanning twenty countries. Initially, he had been hired by the Brazilian Purina operation in 1978, as they started their Pet Products manufacturing business.
Mr. Teixeira has the ability to view each aspect of business individually and as it interacts with the complete system. He promotes opportunities afforded by technology with other senior managers. He has experience in applying these skills effectively throughout the process of spin-off and acquisition. Mr. Teixeira is regarded as creative, hands-on, results-oriented, proactive, highly motivated, and diplomatic team leader - adaptable to changing environments.
Mr. Teixeira received his Bachelor of Science degree in business administration from FAAP University, Brazil in 1977. He currently resides in Chesterfield, Missouri, with his son, daughter-in-law and his newborn grandson.